In this article, we used Joystick Logitech Extreme 3D Pro to control ArduPilot run on Pixhawk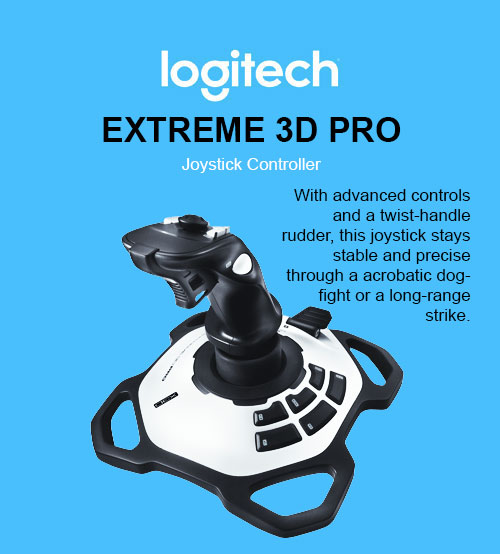 Logitech Extreme 3D Pro
Step 1: Connect XBStation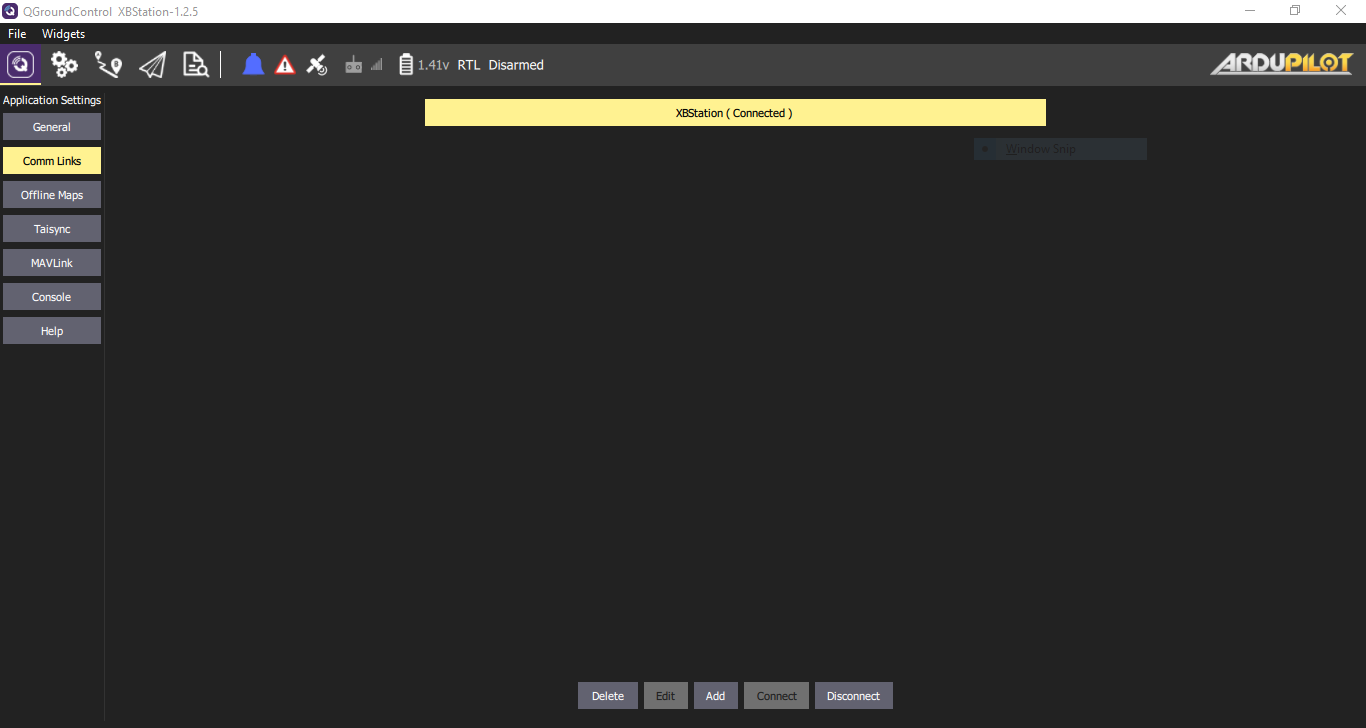 XBStation connected
Step 2: Connect Joystick to your PC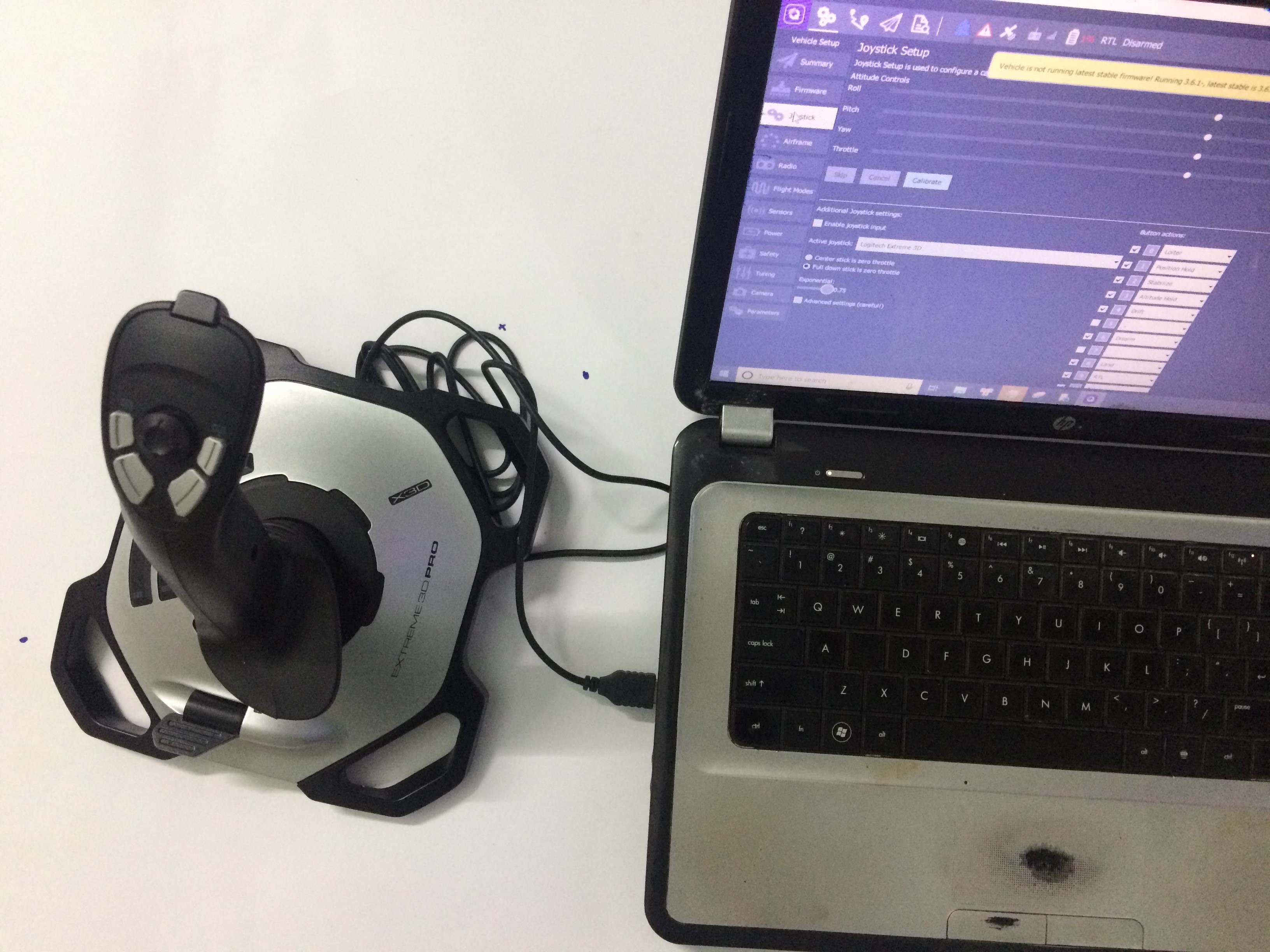 Plug Joystick into PC using USB cable
Step 3: Configure the Joystick
When params are fully loaded, select the Gear icon (Vehicle Setup) in the top toolbar and then Joystick in the sidebar. The screen below will appear: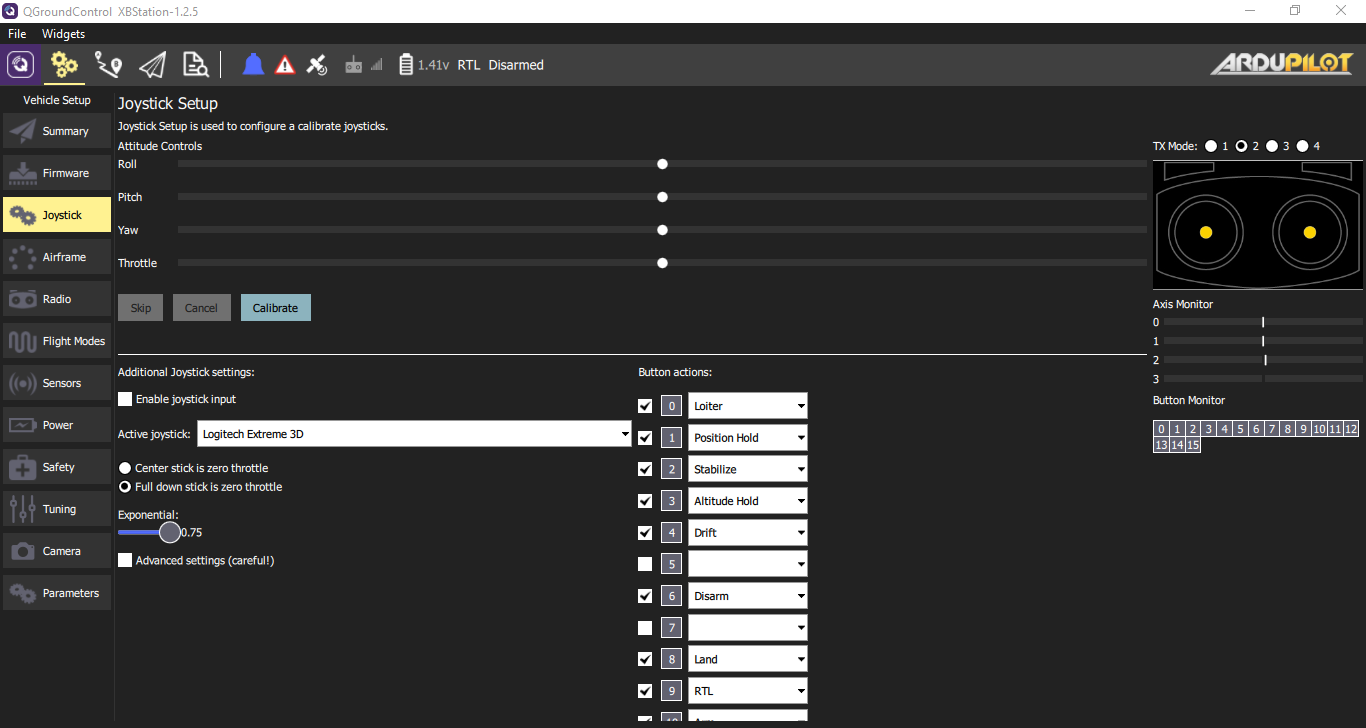 Joystick setup
Make sure your joystick is selected in the Active joystick dropdown
Press the Calibrate button and then follow the on-screen instructions to calibrate/move the sticks
Test the buttons and sticks work as intended by pressing them, and viewing the result in the Axis/Button monitor
Select the flight modes/vehicle functions activated by each joystick button. A maximum of 16 joystick button actions can be set
Check the Enable joystick input checkbox to begin sending joystick commands to the vehicle
For details, refer to the QGroundControl User guide document
NOTE:
You should use DGRAM method for changing Mode (buttons) and SOCKET method for controlling Roll, Pitch, Yaw, Throttle.
Test
Control Odroid-XU4 Drone byJoystick via 4G LTE