XBStation is a solution for streaming fpv video and controling UAV via internet (wifi, 3G/4G/5G cellular network). it includes: open hardware on drone (PX4 and ArduPilot) and software on ground.
Overview
Supported Companion Computer

Rasp Pi Zero/ Zero W/ 2/ 3/ 3B+
Odroid-XU4

Supported Camera
Ground Station software

QGroundControl (customized)
MissionPlanner (customized)

Connection type
Flight Controller
Flight Controller Firmware
Features

FPV Video live streaming
Record Video
Upload Video to Dropbox
Adjust Camera Resolution
VPN
Control Pi via SSH
XBStationManager
Automatically adjusting camera resolution

Camera Resolutions

160 x 120
256 x 192
320 x 240
384 x 288
400 x 300
480 x 272
512 x 382
640 x 360
640 x 480
720 x 480
800 x 600
How It Works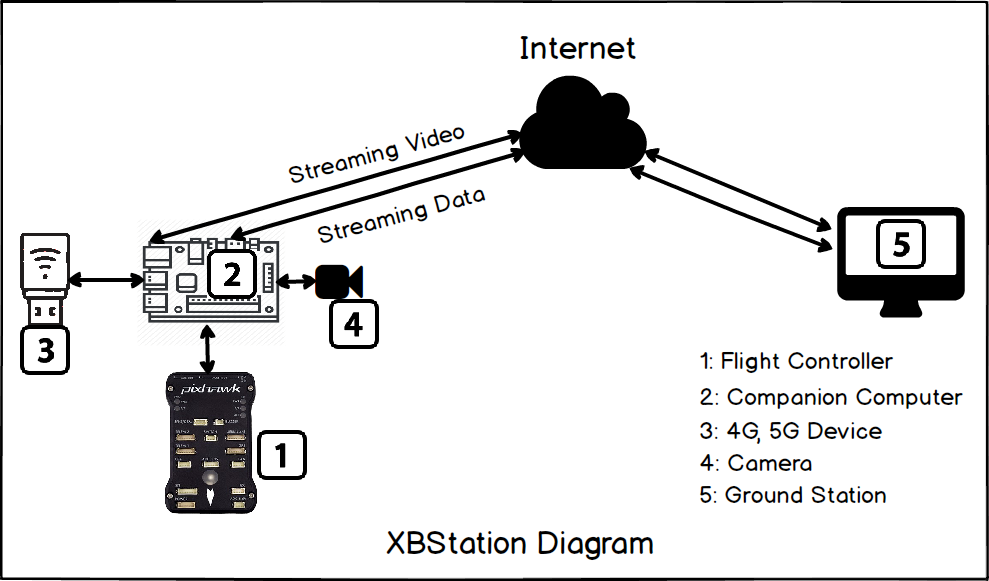 About hardware
Flight support for vehicles running PX4 and ArduPilot (or any other autopilot that communicates using the MAVLink protocol). Ex: Pixhawk, APM…
Open hardware: Compatible with many types of companion computer (Raspberry Pi, XU4…), camera ( Picam, Logitech and others USB/CSI camera……), D-COM internet devices.
About software
XBFirm is a software to run on Companion Computer for control Flight Controller, streaming fpv video. We created .img file, you just download, write to sd and login.
XBStation - QGroundcontrol software: We integrated XBStation features ( login, live stream video, record, controlling..) into Qgroundcontrol. you just download, login and run.
4 step to make your UAV unlimited
Register Account

Setup hardware

Setup XBFirm

Setup XBStation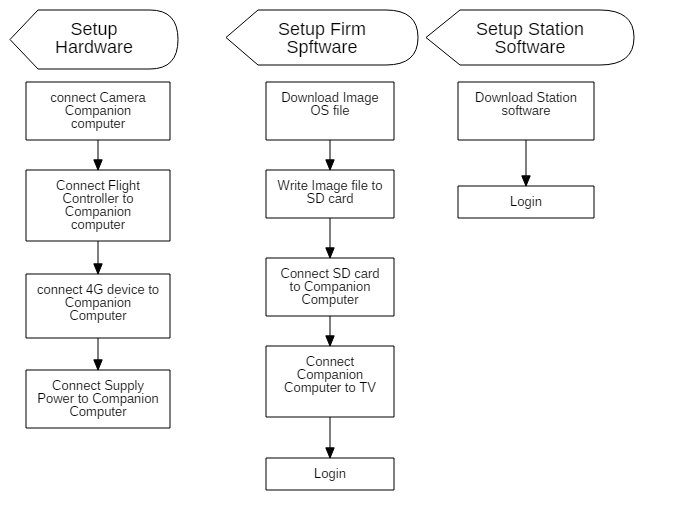 TEST FLIGHT
Step 1: Put hardware on your drone

Step 2: Check connect Pi – Pix, Pi – Cam, Pi - Dcom 4G lte, Pi - UBEC

Step 3:Connect battery

Step 4: Wating about 60s for firm start up

Step 5: Check D-com 4g lte internet, check baudrate, check serial port

Step 6: Login station

Step 7: Enjoy